Summer school is right around the corner! Check out the flyers below to learn more about times and locations.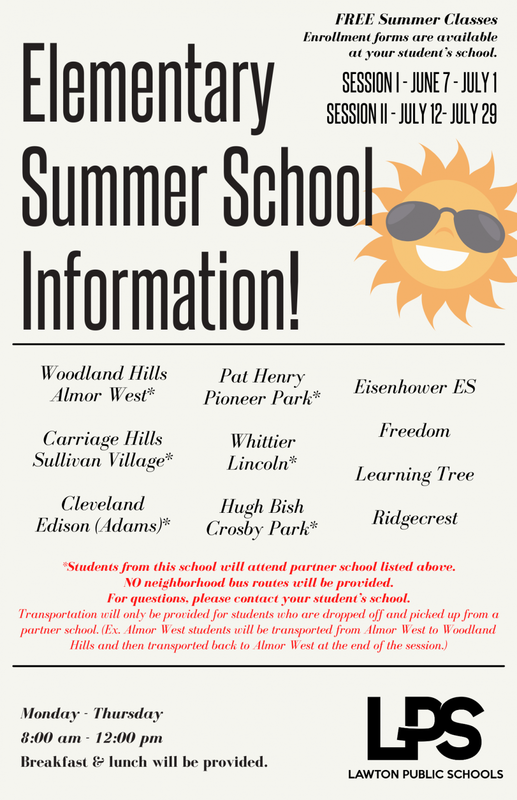 .

ELEMENTARY SHUTTLE TIMES for Almor West, Crosby Park, Edison (Adams), Lincoln, Pioneer Park Elementary, Sullivan Village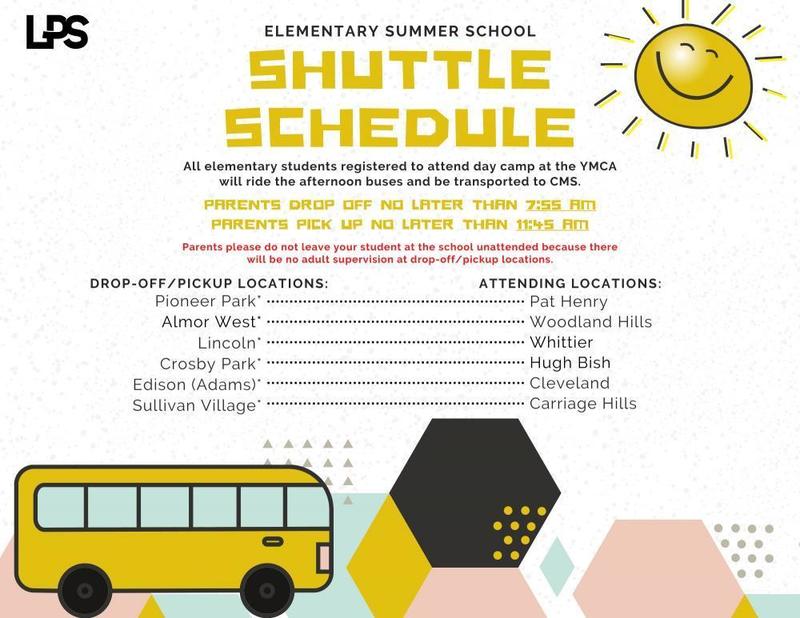 MIDDLE SCHOOL UPDATE (June 9, 2021)
If you would like to sign your student up for Session I, please call Central Middle School at 580-355-8544.
For Session II enrollment or inquiries, please contact Eisenhower Middle School at 580-353-1040. You can also enroll online here.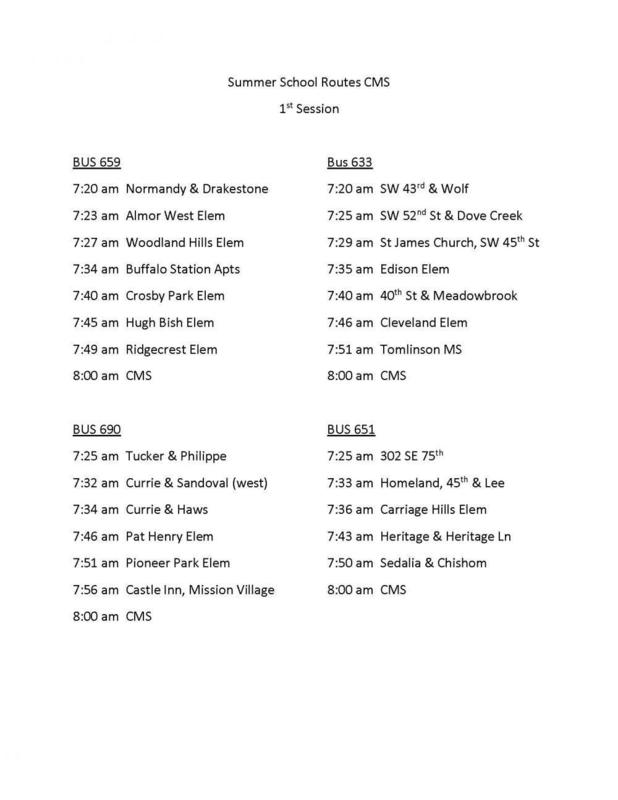 Middle School Bus Routes for Session I: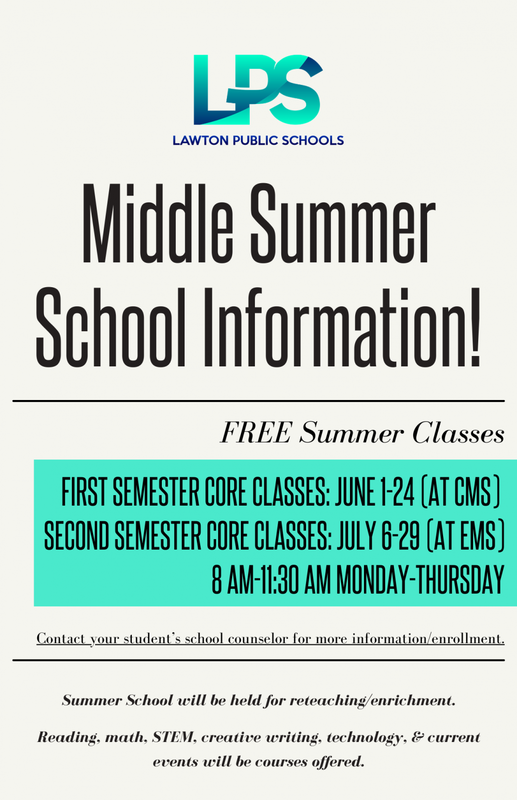 High School Information: